Inconceivable but true – cash for cars, not kids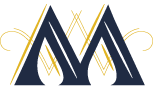 y town often makes "best-of" lists.
Among other distinctions, Traverse City and its environs have been named the best small town, best place to retire, best beaches, best beer destination, best wine destination, best summer trip and best winter trip. We're among the best places to do a triathlon, golf with your buddies, have an "adventurous honeymoon," see fall foliage and be a book lover. On and on go these accolades, beyond ridiculous.
Today, the day after Election Day 2013, I'd like to bestow another designation on our best-of burg: Best place to stick your head in the sand.
I have no other way to describe why my fellow voters and taxpayers simultaneously rejected two school millage proposals, yet approved a third for road improvements. For the record, I voted for all three. The roads are bad. Sure, it would be nice to drive without your teeth jarring together. But concrete for cars over safe, warm, non-leaking schools for kids? REALLY?
Were I not a parent, I would be merely disappointed. Had all three gone down, I would have been merely disappointed. But I am a parent, and schools did indeed lose while roads (barely) won. It was not, as the Record-Eagle wrote, "an aversion to any and all tax increases." It was an aversion to taxes for schools.
And thus I find myself beyond disappointed. I'm demoralized. The parents I know – and our ranks are dwindling – spend our lives 24-7 trying to raise independent, smart, thoughtful, kind children. The children who will run the economy and make the Social Security and Medicare contributions for the disproportionately larger older generations when we want to retire and play golf and frolic in a foodie paradise. Yet the owner of a $200,000 house couldn't find an extra $20 a year to improve the facilities where those kids are supposed to learn what they'll need to be prepared for their future of serfitude.
Well, welcome, ostriches. This time of year, there's plenty of room for you on our "can't miss!" beaches.
–          The letter M brought to you by Daily Drop Cap.